Professor Ismail Aboul Foutouh
Chairman of Bedaya Hospital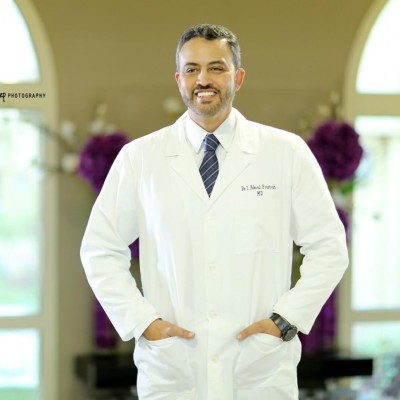 Professor Ismail is the ultimate leader of Obstetrics & Gynecology in the middle east in general and Egypt in particular. He has more than 20 years of experience in the field of fertility treatment and has obtained many certificates and earned fellowships in very important medical societies and institutes around the world. He is the former founder of the IVF center at Misr Al dawly hospital which is now known as Bedaya hospital. Professor Ismail Aboul Foutouh the best infertility doctor in Egypt is the former Director of Galaa teaching hospital IVF center and also the former founder of the Nile IVF center. Due to these achievements, he is very well known in Egypt and the Middle East as a leader and pioneer in the field of IVF.
Where professor Ismail Aboul Foutouh studied?
Doctor Ismail is an Egyptian man who began his medical journey and studied medicine at Cairo University. He graduated with honor in 1991. Later, he continued studying and obtained a master's degree at obstetrics and gynecology from Cairo university in 1995. Dr. Ismail Aboul Foutouh the best fertility doctor in Egypt never stopped looking for knowledge and expanding his learnings. So, he sought for taking a diploma of reproductive medicine from Geneva university -Switzerland in 1997 followed by M.D Obstetrics and Gynecology from Cairo University in 1998.
What are the memberships and fellowships the professor have?
He had the fellowships of the royal collages of London and he has done a lot of papers and researches about complex cases of infertility and women over 40 health issues. he has authored numerous papers, abstracts, and book chapters and has lectured extensively on topics relating to infertility and reproductive endocrinology. In clinical care settings, he encourages Comprehensive Chromosome Screening (CCS) to minimize the risk of the development of chromosomal disorders such as Downs' Syndrome but also maximizing success rates at the same time. He is the founder of the Bedaya infertility and IVF hospital where he developed the advanced Fertility Preservation Program. Throughout his career, Prof. Aboul Foutouh the best infertility doctor has dedicated himself to the pursuit of excellence in medicine.
Dr. Ismail Aboul Foutouh successes
Professor Aboul Foutouh is well known in Egypt and the Arab world as the best doctor in fertility preservation services for women who want to freeze their eggs as they desire to become pregnant later in their life. With the constant refinements in this technology such as egg freezing, this procedure has become widespread and an excellent alternative for women to overcome the impact of aging on a woman's reproductive system. Dr. Ismael Aboul Foutouh also treats patients with a wide range of reproductive and infertility disorders. He helps patients with fertility issues become pregnant using the most sophisticated assisted reproductive techniques available, including in vitro fertilization (IVF) and intracytoplasmic sperm injection (ICSI). He is skilled in laparoscopy and hysteroscopy, two minimally invasive surgical modalities. With laparoscopy, he treats anatomical causes of infertility such as endometriosis, pelvic scar tissue, blocked fallopian tubes, and ovarian cysts. He removes polyps, fibroids, and scar tissue and corrects congenital malformations such as uterine septum with hysteroscopy.
Professor Aboul Foutouh the best infertility doctor also runs a weekly program on major TV channels such as AL Hayat, AL Kahira wel Nas which are broadcasted throughout the whole Middle East.
. Booking