Sperm Freezing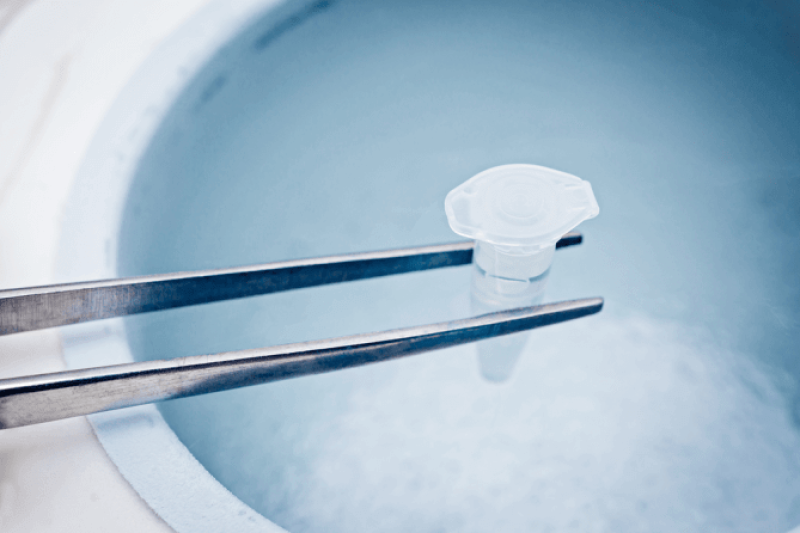 Sperm can be frozen for future use in either artificial insemination procedures or other fertility treatments.
Storing your sperm enables you to use your sample for treatment in the future. You may want to consider freezing your sperm if:
you have a medical condition, or are facing medical treatment for a condition that may affect your fertility.you are about to have a vasectomy.you have a low sperm count or the quality of your sperm is deteriorating.you have difficulty producing a sample on the day of fertility treatment.
What happens when your sperm is frozen?
Before you agree to the freezing and storage of your sperm, your clinician will explain the process that is involved.You will be screened for infectious diseases, including HIV and hepatitis B and C.At the clinic, you will provide a fresh sample of sperm.The sperm sample is frozen and then stored in a storage tank containing liquid nitrogen.
What happens when I want to use my sperm?
It is up to you when you would like to use your sperm for your treatment procedure. Your treatment options may include IUI, IVF or, if your sperm are not of optimum quality, ICSI.
What is my chance of having a baby with stored sperm?
It is important to note that some sperm do not survive or are damaged during the freezing process. This means that after freezing there may be a reduction in the quality of your sample. Some frozen sperm samples that are of poor quality can only be used for Intra-cytoplasmic sperm injection (ICSI) as this is a very precise and direct technique for fertilization.
The success rate for having a successful pregnancy using frozen sperm varies depending on the age of the woman from which the egg will be fertilized with your sperm. If the woman is aged:
under 35, the success rate is around 19%35–39, the success rate is around 15%40–42, the success rate is around 7%
What are the risks of freezing and storing sperm?
There is no evidence to show that there are any risks to patients or children from using frozen sperm.
Consent forms for sperm freezing and storage for use at a later time will be signed at Bedaya Hospital.